Welcome to David McCarthy Plumbing

David McCarthy Plumbing can offer a one stop shop for all your trades and services needs with a long list of trusted sub-contractors from Electricians, waterproofers, tilers, carpenters and handy men for all your bathroom, kitchen and domestic,commercial and industrial maintenance needs

With over 14 years National and International plumbing experience Domestic, Commercial and Industrial plumbing, gas fitting David McCarthy Plumbing strives to provide prompt service. Quality workmanship and customer satisfaction being our three key objectives.

At David McCarthy Plumbing we provide a quality assurance check list for all our projects from the smallest to the largest because even the smallest details are important to our company.
Services that we can help you with:


24/7 Drain blockage service
With all the right equipment to get your drains flowing the right direction from 40mm to 200mm diameter pipes blockages our machines will take care of you problems.


Hot water unit repair and installation
Gas or electric units covered from a small under sink unit to a large bank of units for commercial applications.


Gas piping repair and installation​
Servicing of gas appliances, upgrading pipework for new appliances, decommissioning of old appliances, new installations and renovations.


Sewer / Stormwater Installation
Upgrades from old cracked pipe work to extensions and new home unit development needs.


Roof leaks and repairs
We cover all problem roof leaks from emergency flooding to program maintainance of your buildings big and small.


New roof and gutter Installation
Extensions to a whole re-roof and new homes and commercial buildings, gutters, box gutters and downpipes we can cater to your needs.


Water piping repair and Installations
From low water pressure problems, poor water quality issues, and burst pipe emergencies we can cover all water sizes and issues.


New homes and unit developments
We cover all new homes and units and can take care of the works from the sewer to the roof and everything in between with us value engineering your project to get the best products at the best possible price.


Kitchen renovations
If you're planning to add or upgrade your dishwasher,new kitchen sink, whole new kitchen or just a water filter we can consult you through your every move.


Bathroom renovations
We can take care of that old toilet that leaks or upgrade your whole bathroom to bring it in to the 21st century with water saving fittings and fixtures.


At David McCarthy Plumbing we cover Domestic, Commercial and Industrial plumbing, gas fitting and roofing, servicing Deer Park and the surrounding areas. Give us a call 0477 035 473.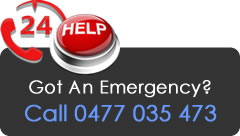 plumber deer park - plumbing services deer park - emergency plumber deer park - water and leak detection deer park

Copyright 2015 | David McCarthy Plumbing | Optimised by Be Found Online | plumber deer park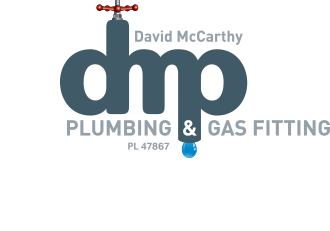 Need a reliable plumber in Deer Park?